About Matt's Red Hots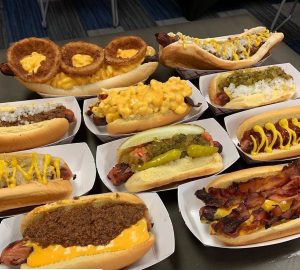 Matt's Red Hots is owned by Matt Syroczynski. He and his family (and everyone we know!) love to eat hot dogs, hand-cut fries and ice cream. However, trying to find a place that offers these items was nearly impossible! And we felt that this was a problem worth solving and Matt's Red Hots came to life.
A Buffalo, New York native, Matt proudly serves Buffalos best hot dogs, Sahlen's. In addition to the delicious dogs, you can enjoy a family-friendly atmosphere that will bring back those nostalgic childhood memories of grilling outside with friends and family….oh, and did we mention the fresh burgers, hand-cut fries, hand-battered onion rings and homemade sauces? When you're done, you can enjoy one, two, or even ten scoops of Royal Scoop ice cream!
Please stop in and grab a dog and some ice cream. See you soon!